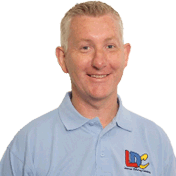 About me
Welcome - I'm Colin, thank you for visiting my website.
I would like to take this opportunity to introduce myself, virtually, to help you in making what could be one of the biggest personal decisions you will make for a while.
I am a LDC trained driving instructor. I chose LDC because I believe that they offer great systems that are flexible, efficient, modern and cost effective. Although I am relatively new to driving instruction I have taught and instructed students of all ages for many years and through this believe that I have developed a calm, fun and flexible approach to student learning and engagement.
I live in Winchester, Hampshire with my wife - Shannon, my son – Jamie, who is finishing with year 10 and then moving into the serious land of GCSE studies in September and not forgetting our 'fluff puppy', Bella the dog. We enjoy family life, walking the dog, cooking and eating out, reading and travel to new places whenever we can.
My aim is to give a student led, friendly and professional service to everyone that chooses to learn to drive with me. I will ensure all new drivers are ready and prepared for our roads in all situations, not just to 'pass the test'! (although that is important ) and by following the LDC Driving System I know this is very achievable.
If you want to find out more please "Contact me" to contact me and I will get back to you at the earliest opportunity.
I look forward to starting our driving journey together.
Colin
Call today on 07701 337162 or Email me to find out more
If you have any questions or to book lessons today, feel free to contact me