Danielle Harrison
1st Time Pass
Colin is a great instructor, He is very clear with his learning method and how to carry them out. Colin has been very helpful from start to end and has helped me get through both my theory and driving test, For this I am very thankful and would highly recommend him to anyone that is looking to learn to drive.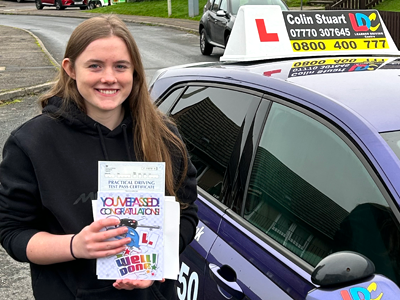 Amber Mackay
1st Time Pass
Colin is a great instructor, very calm during lessons. He is knowledgeable and is a great help with all driving aspects.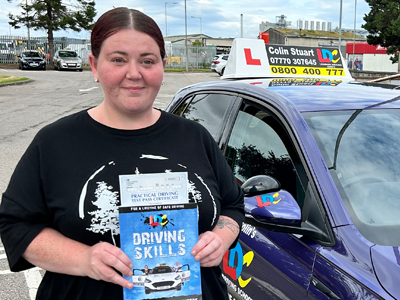 Sara Wilson
1st Time Pass
Colin was lovely and very helpful whenever I had questions. He always listened to my worries and helped put me at ease. Using the LDC system made me more confident in my driving ability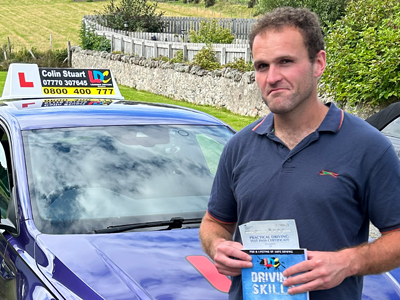 Thomas Young
1st Time Pass
Great instructor who always explains everything so that I know what I am doing 10/10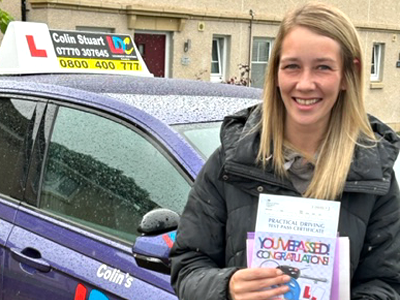 Kaylie Harrison
I really loved doing my lessons with Colin. He is patient and takes the time to explain everything until you feel comfortable. I enjoyed working through the LDC Driving Skills workbook as it helps to keep you on track with what you have learned in all your lessons. Colin always makes you feel relaxed and more confident,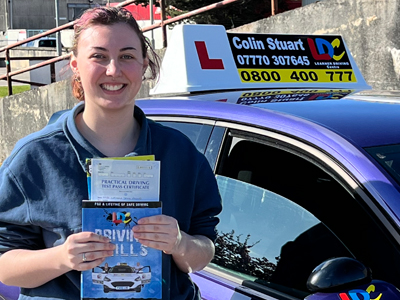 Natashia Young
Optimal way for me to learn
Colin's lessons were always fluid, structured, relaxed and professional. Using the LDC Driving skills workbook was the optimal way for me to learn, as I always had a say in what I wanted to achieve from each lesson this allowing me to progress at my own pace. Colin used a question and answer system in his lessons instead of continually telling me how to do everything. This helping me gain better knowledge and understanding faster along with boosting my confidence.